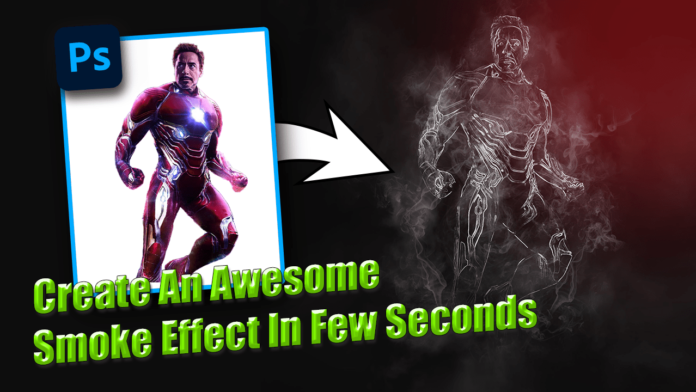 Today I'm gonna show you how to create this interesting smoke effect in Photoshop, in just a few seconds all you have to do is just cut out of your subject and place it on the document that I gave you at the bottom of this page.
So without any further ado let's get started
Open PSD FILE
Open Smart Object
Place your image and save
Well organised layers
Psd file size 2500×2500px
Full Customizable
Get Unlimited color options
PSD file
ABR file
Help File
How To Create a smoke effect in photoshop
first, you have to download this zip file from the bottom of the page, once you download the zip file, extract the file,
then open the folder and double click on the PSD file, 
if you want to add some extra smoke's then you have to install the smoke brushes' that is also given in the folder
Once the PSD File was opened Then double click on the topmost layer into this document, this will open's up the new document, 
here you have to place your image, But remember one thing, first, you have to cut out your subject and then place it here, otherwise, it will not working properly
I used this PNG to demonstrate to you
and now you have to hide this layer
then click on this mask, now hold the alt key and drag it to this layer
now click on this chain icon and drag this mask on half of your PNG
now all you have to do is just save this document, so press control + s to save it.
then come back to the original document, and you're done.
Now if you want some changes you can also do that
suppose my subject is not much visible,
so go to the layers, and here you can see the image folder, open it and turn off the filter gallery
or maybe you can adjust some sliders of the filter gallery,
 so double click on Filter gallery, and here you have to play with these sliders, once you're satisfied then hit ok.
if you wish to add more smoke, you can also do that
then open the smoke folder, take a new layer
and just dab where you want to smoke
or you can also change the color of this spotlight. open the light spot folder, and double click on the solid color layer, and change the color. 
similarly you can change the background color