Today I am going to show you how to show or view PSD file thumbnails in Windows 10 without opening it. You need to download PSD codec software to show or view thumbnail PSD files, To view PSD file thumbnails, you need to download PSD codec software, this software comes with 15 days trial after which you have to pay. But in this post, I will give you a free downloading link of this software, and along with that, I will also give you a username and serial number. So that you can use this software free for lifetime.
About PSD Codec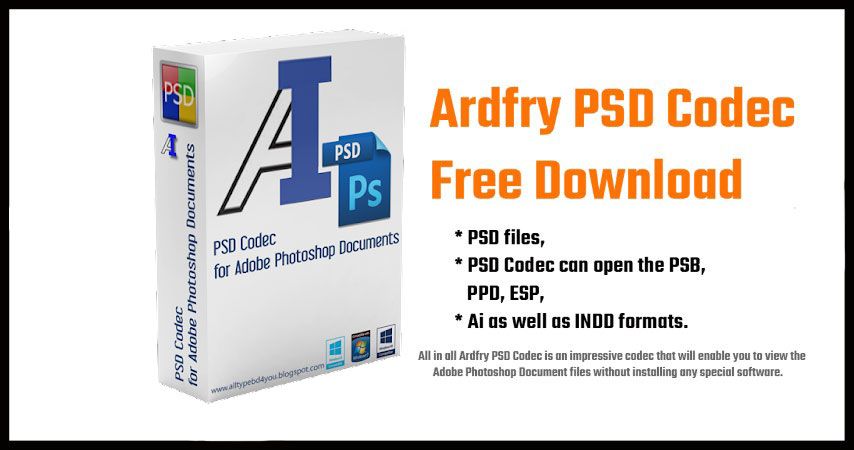 Windows 10 makes it easy to customize File Explorer to your liking, enabling users to set any number of customizations and preferences to help improve their workflow. You can change the appearance of the file under the "View" tab, making it easy to choose from options such as lists, descriptions, and boxes. Icon view is one of our personal preferences when dealing with photos and videos, because you can preview the file before opening it instead of just relying on the file name to find your choice.
The only problem is that not all file formats, including image data, are compatible. You can use File Explorer to preview JPEG or PNG files, but people working in Photoshop usually can't preview PSD files, which are the file extensions that all Photoshop projects save. Instead, you'll only see large, useless icons designed by Adobe.
By default, PSD files are designed for Photoshop, so Windows does not have a utility to open these files. Therefore, there is no way for Windows to open these files in Explorer to see which photo data is stored. Thankfully, it still doesn't stop third-party developers from coming up with their own solutions.
The reason for this issue is that Windows does not support codecs for these file types by default. Microsoft hasn't officially provided a fix for this, probably due to a licensing issue, but it still doesn't prevent third-party developers from coming up with their own solutions.
One such solution is PSD Codec. This software doesn't only work with Photoshop PSD files, this software can also show you thumbnails of other Adobe software files, such as Adobe Illustrator, Ai & Eps Format as well.