Add a header to begin generating the table of contents
Find out about the top 6 best Auto-clicker apps for your Android & IOS device without root 2022.
On the occasion your somebody who already knows about what these auto-clicker or auto-tapper apps are and what do they do, well You can just scroll through Right down! But If you are not exactly sure, well that is what we are here for.
First of all, we're going to learn a little bit about as to What Auto-clicker apps are and how they function.
What is auto- clicker app and how does it work?
As the name suggests, Auto click, meaning clicking some button, some setting, automatically, without physically touching it. You save your time, your energy, and can focus on other keys that you need to.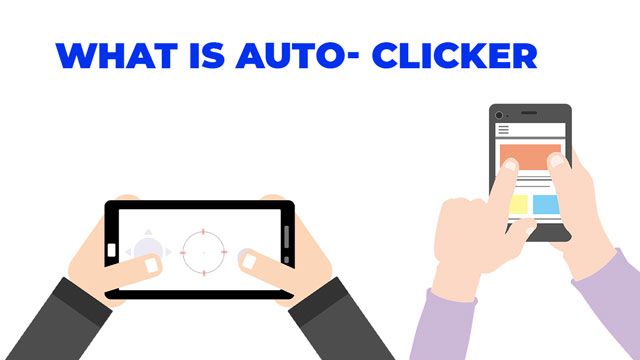 For example,
You're playing a game and and you have to click on a certain key/button over and over again to shoot, and its really boring and tedious, this is exactly where Auto-Clickers comes in. they will do this task automatically, you won't need to do it yourself.  they will automatically click on the  targeted keys without you touching it.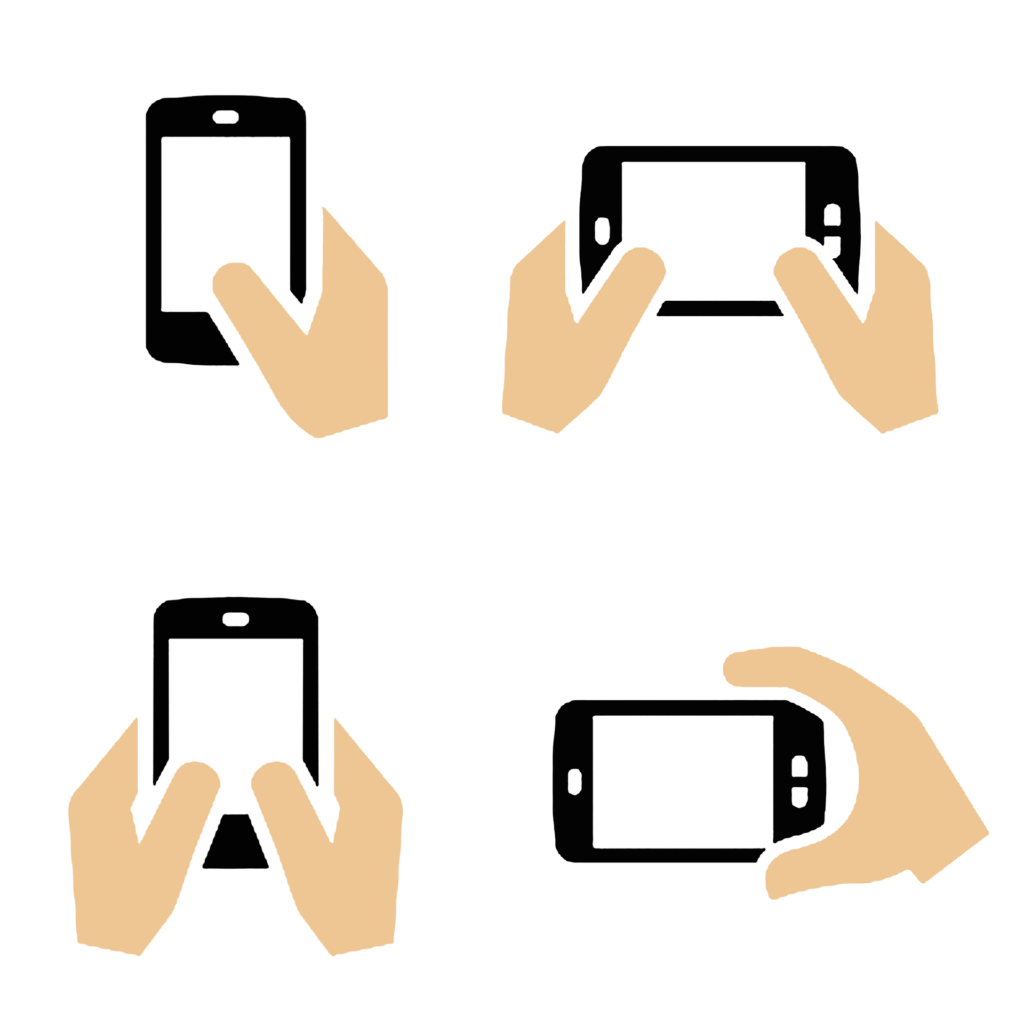 You save your time, your energy, and can focus on other keys that you need to. But don't just think, this is as far as it goes auto-clicker functions are extensively more than this, for instance, you can auto-follow random people on Instagram and increase your followers on Instagram dramatically.
Or auto skip YouTube ads without having to touch them, God knows how annoying they are, and much more, How can you do it though? 
Well To Be Able To Do All That, You Are Going To Need Some Auto-Clicker App That Enables You To Do So! Good Thing That Today We Brought You Some Of The Best Auto-Clicker Apps Which Are Gonna Help You Do Loads Of Things!
Best Auto-Clicker apps for Android & IOS
1. Auto- clicker WITHOUT ROOT
We're starting this with this simple and easy-to-access app, it's called "Auto-Clicker" Which is available on play store and it's free too.  it's got many feature like you can keep running your game player, or keep swiping right/left, or up-down,
Install Now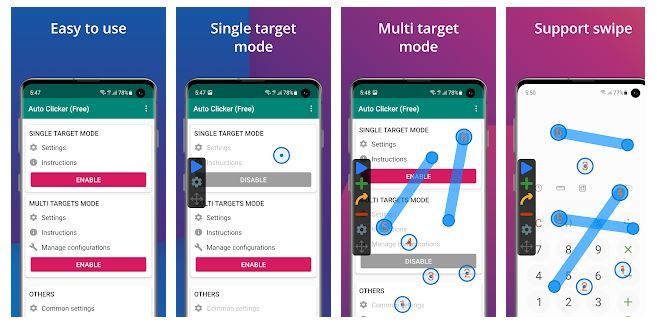 2. Touch macro pro- auto clicker
This is by far the best Auto-clicker app for Android, no matter what sort of task you're looking for, touch macro will fulfill your requirement, it is an application made specifically for auto-touching, Set the delay, and it will work even faster than a human hand, record your hand movement and replay them infinitely.
Install Now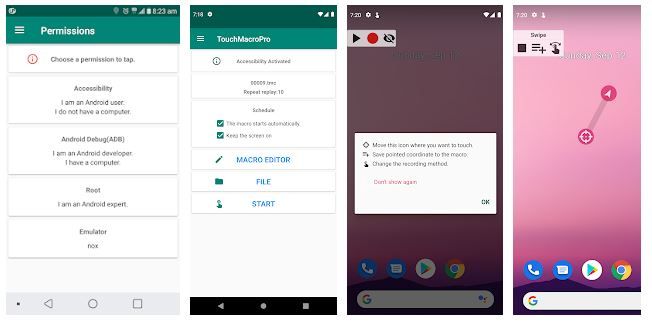 Touch mac pro free version is amazing, However sometimes it crashes, Because of this reason, We have also given the download link for the paid version, You can easily download it for free.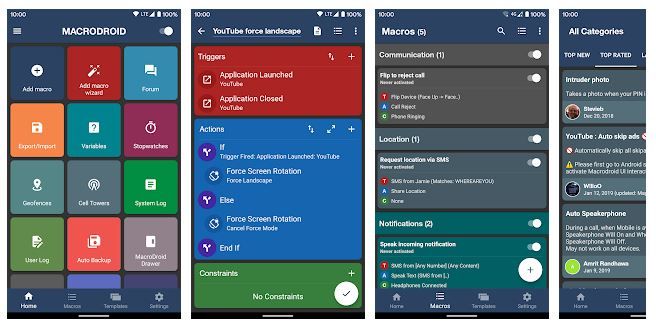 3. Macro droid auto-clicker & much More.
Mac droid is an automated function app that lets you create all sorts of macros to access your mobile phone automatically. It is easily the best Android app for anybody wanting to learn how you could set functions on your Android phone so that your phone can work on its own.
Install Now
For example, You set a system, and then whenever someone tries to unlock your phone, it will click pictures on its own.

What you say, isn't that interesting? Obviously, in addition to that, it also does everything that a typical auto-clicker does. While it is true, that it utilizes a complex system to work, There is also an "option of templates" meaning you can just directly download combinations of macros, You would not need to do something hard.
Macro Droid- Device Automation features
Macro Droid has a free version out on play store, although if you want to You can download the paid version from here:-
4. Droid Automation- Auto clicker
Droid automation allows you to do every task that once was repetitive, NOw do everything, with an auto click, You won't need to tire yourself out with playing certain games, you can just set it up to "auto-clicker" of Droid automation and focus only on main keys.
not available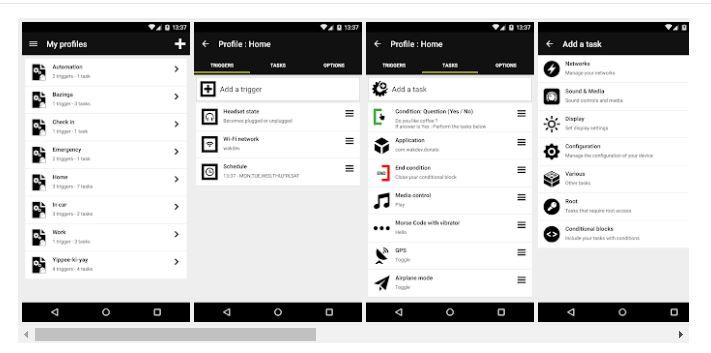 Droid automation is pretty much like Macro Droid with less complexity and very much recommended for first-timers. Just simply create your profile, make your tasks, select your triggers, & Voila!
Droid automation features
At the moment,  Droid automation is not on play store, However, You can easily download it from here:-
5. Automate Auto-Clicker 2022
Automate beta is a great tool, for setting up automated actions & tasks for your Android device,  Install this app, and you can do countless tasks automatically such as, sending an email to someone at a certain time, or enabling or disabling wifi once your are out of your own wifi's range, auto-clicking certain keys at really long durations.
Install Now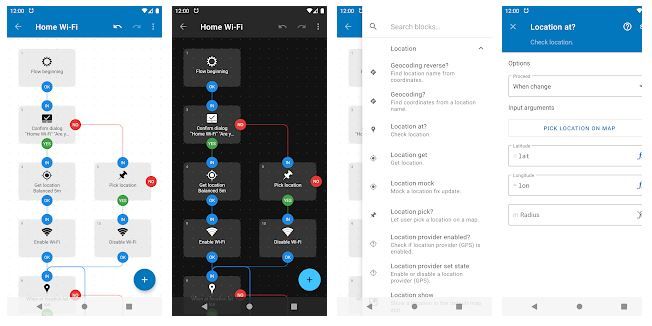 There are both free and paid versions for this amazing app, You can download the free version from play store and paid version from here:-
6.Tasker auto-clicking tool for Android
Tasker is an Android app made specially for automation, of everything that you can possibly think of, of your device, from msg to speech, auto-click everything mechanically. Tasker is the best for those, who are advanced, and know their way around automation tools, as it offers so much of complexity, and endless patterns, to rig your Device.
Install Now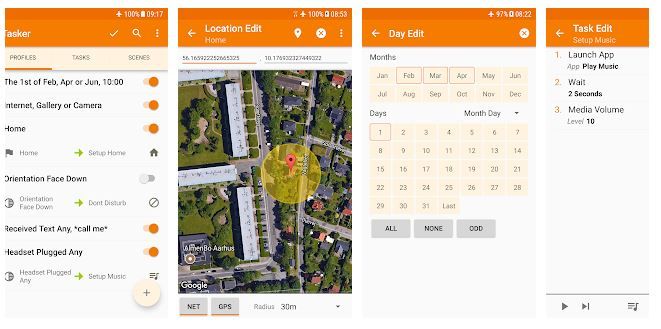 Fox example:  350+ actions gives you the ability to truly customize your Android Device at all levels, Send SMS, create notifications, change almost any system setting like Wifi Tether, Dark Mode, Always On Display, change any volume, control Do Not Disturb, file manipulation, and a lot more.
Tasker auto-click tool features
Though tasker is available on the Play store But after 7 days, you'll have to buy it or won't work, You can either buy it or download the paid version which we have provided here:-
Disclaimer
All of these apps we have provided above, are legit the best auto-clicker apps for Android 2022, Though you need to have this in mind, that they will ask for your permission to access, be sure to give it to them, or else they won't work.
Important things about the best auto-clicker apps for Android!
There are countess more auto-click apps & tap- tools available on play store and third party websites, However we have chosen this 6 best Android auto-clicker apps, for a reason, which is, that these "6" in particular really are the best, they're sophisticated yet very simple & easy to use.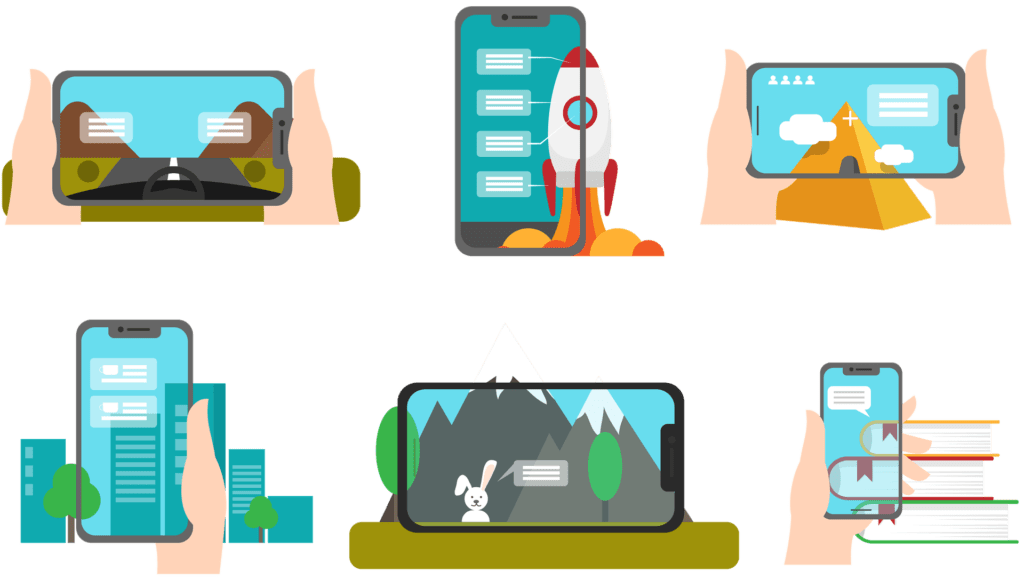 None of them will take up much of your space, and will function smoothly and nicely, If there's anything you need to be careful of, it would be of their usage, try not to tweak around too much if you can help it!
If you cannot figure out "how to make them work" right off the bat, well don't worry,  that's the case for most people, You can also go to YouTube and learn how to use them, We have given many answers in our FAQs although if you still got any, comment them & we will reply soon as possible.
Best auto-clicker apps for Android & IOS FAQs
Android auto-clicker for image recognition?
What's the fastest auto-clicker?
 Touch mac pro paid version.
Can you use auto-clicker on mobile?
Yes, for sure, you can use auto-clicker on Android mobile for doing thousands of automated things, However you need to download the best auto-clicker app for Android mobile, of which we have given information above.
How can i make my phone click faster?
Well, You can download auto-clicker apps, and your click speed will be through the roofs.
Are auto-clicker apps safe?
Definitely, they are pretty safe, you just need to learn how to use them, which takes a bit of time.
Is there an auto-clicker for Android?
Yes! You can scroll up and find it there, its called "Touch mac pro".
Which is the fastest auto-clicker for Android?
How does auto-clicker apps work?
Auto-clicker are Android applications
they have abilities to automate Android mobile on their own, most of these applications support automatic clicking, swiping, and recordings, Although some of them also support trigger, & events, to automate Android devices.
Why do people use Auto-clicker?
Most of the people use these auto-clickers
to cheat on their games, However these applications have really evolved a lot
so now days you can utilize them to do.
hundreds of things or almost anything