Add a header to begin generating the table of contents
I'll tell you in today's post 5 BEST CHROME EXTENSION FOR INSTAGRAM that will help you analyze stuff and develop your Instagram business, and it's all free. I'm super excited to share these 5 Best CHROME INSTAGRAM EXTENSION for every Instagram user. But let's first know what Instagram really is.
short description of Instagram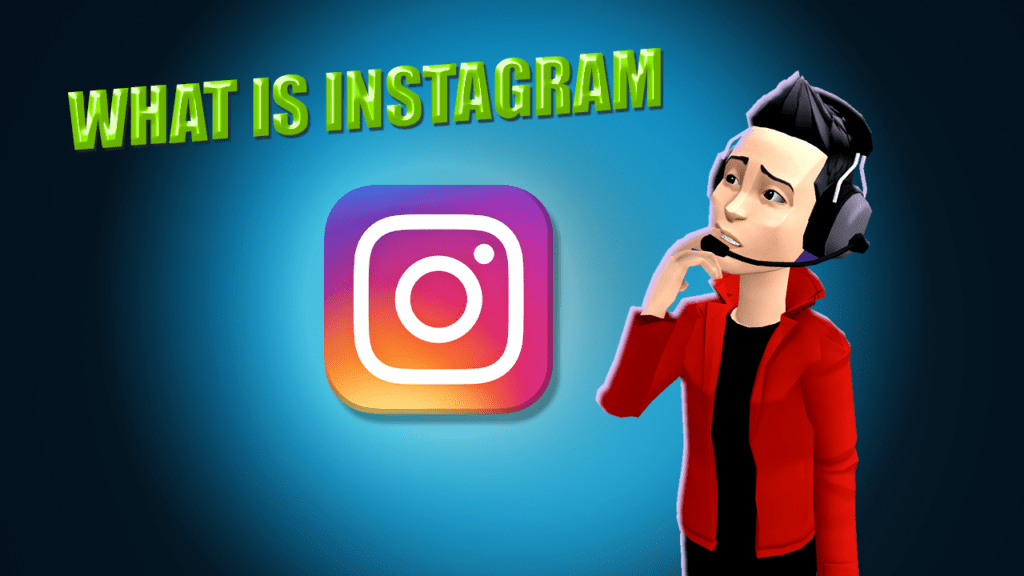 Do you have photos or videos that you want to share with your friends and family and keep up to date with all your favorite celebrities, politicians and athletes if you are interested, then Instagram is an application that allows you to do stuff more Instagram is a smartphone application that allows you to edit and share photos and videos with your friends and family. 
But how can you reach Instagram without a phone?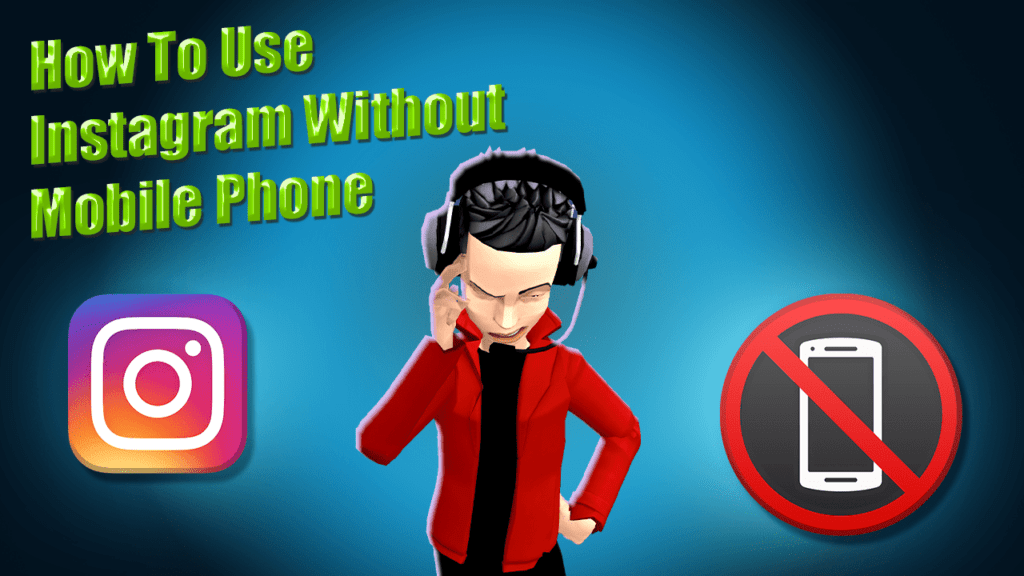 You will only need to download the Instagram app from the App Store or from the Google Play Store when you use a mobile phone to run Instagram. Only then will you be able to upload your photos and videos.
But this approach may not be suitable for all of us. Because some photographers and influencers use their DSLR to take pictures, others who run their Instagram brand or business account prefer using Instagram with their analytics tools on their laptop. Others, however, prefer editing their images in Photoshop or Lightroom before sharing on Instagram.
There are various ways of sending photos to your phone from your computer screen. You should submit the photo yourself via text. Or upload photos and save them to Google Drive, iCloud and Dropbox. But the issue is that these things take a lot of time, especially if you have large files
If you also faceing these problems then there's good news for you. There are several options you can use Instagram on your desktop, you can add third-party apps or change your software to post your images and videos. Or you can subscribe to premium tools… A whole host of tricks and ideas.
In this article we provide you with the presentation for every Instagram user the top 5 best Chrome extensions. We can help you integrate step-by-step guidance and informative pictures.
Best 5 chrome extensions for Instagram
1. Downloader for Instagram™ + Direct Message
The Instagram TM + Direct Message Extension downloader is the simplest Chrome extension for Instagram, and you can quickly download images and videos from Instagram with this extension. And with this you can upload your images, and you can use your Instagram as a smartphone screen as well.
So as you can see this is my Instagram profile,
and there is not an option to upload your photos and videos.
So let's add the extension called (direct message on Instagram) to our Chrome browser.
This is the extension we were talking about,
so let's add it to our Chrome browser.
Just click Add to Chrome, and click Add Extension
After that, you will see this page where you will be told that. after installation.
thank you for installing the downloader for Instagram. Refresh the Instagram page
Now Go back to your Instagram profile. and  Refresh, the page 
so now you can see we have some new options on screen, let's know about there options in details
As soon as you click on this icon, a small window will open in front of you.
And all the photos uploaded on this profile will appear on this special window.
and you can easily download any of these photos by clicking on his icon.
There is another amazing option in this window.
Click on this settings icon,
there is a button that allows you to upload photos from any site.
Let me show you how it works.
For example, 
you can go to twitter.com
now you will see each photo has the Button on the left-hand side, (upload to Instagram)
If you click on this icon, it will take you to your Instagram profile, where you will be asked where you want to upload this image.
Add to Profile or Add to Stories
by clicking this icon  you can also see all the stories of the peoples, that you followed
The next feature of this extension is that you can view your Instagram account like a mobile screen.
With this feature, you will be able to send or receive messages
The next option is, you can download all the photos of any profile in one click
let me show you what's that means
For example, go to any account and click on this icon.
Now you will see something like this. the in right-hand side, you can see the number of photos on this profile. and in the life side numbers clicks. If you want to download all the photos then just click the download button
So this is the last option of this extension, 
with this feature you will be able to upload photos or videos to your desktop
2. INSIST | Post Download, DM for Instagram
The second extension (INSIST For Upload, Update, DM Instagram) is designed to help you upload directly from a web browser to Instagram. Download the photos, post stories and more. The best feature of this extension is that you can obtain information about any popular Instagram account, such as its fans and follow-up thread.
let's check it out how its works
First add this extension to your Chrome browser
Now your Instagram account will open like a mobile phone.
Now you are able to post photos, stories and videos (!) right from your desktop PC / Mac., Send Direct Messages to your friends and followers, Comment and like posts, , Download videos, photos.
Let's talk about the main feature of this extension,
click on this icon, called Insight, here you will find information of any public Instagram account
now type the username of the person whose information you want to get.
now you can see the number of followers, and his following
you will see their list of followers and their following. And you can see that this is showing A credibility, means this account is real
some amazing features are coming in this extension
3. Everliker Standalone | Social Assistant
Everliker is a great tool for those who want your Instagram account to become more active. Everliker is saving time and paying attention to your Instagram account by liking post behalf of you. Anybody and any company can use Everliker to free up time on Instagram to get more fans and views.
Let's see how to use this tool
First, add this extension to your Chrome browser.
go back to your Instagram account.
 Now choose your favorite # tag that you find interesting. For example, I am interested in photography, so I am choosing this #tag #photography Copy the #tag 
Now you have to choose how many photos you like every day. so I want to like a hundred photos, by the way, you can like seven hundred every days, but in the pro version you can like fourteen hundred photos per day.
now click start the task, now here you can see this extension is automatically like those images.
but don't worry Everliker is intelligent
It stops and sleeps often to be as human-like as possible. It also sleeps at night of your local time zone for about 8 hours. You can configure speed to your liking under the General Settings page in the plugin. Everliker respects daily and hourly action limits imposed by Instagram. Everliker has an in-built posts analysis engine that detects and filters ads and porn-spam photos. Everliker algorithms are optimized to get the attention of real people, not bots.
Your account keeps growing while you focus on important things.
4. Social Media Analytics by WeFind
WeFind measures the participation rate for popular Instagram and YouTube posts and accounts automatically. With free Chrome extensions from WeFind, you can show average likes, average comments, total interaction rate influencer/channel, weekly posts  
Let's know about the features of this extension.
First of all, add this extension into your browser 
Then you will have to come to your Instagram, and refresh your account 
as soon as you refresh, this panel will come into your left side, in this panel you will be able to see the engagement percentage, Average likes, average comments of any profile.
And if you scroll down to the post you will see every post engagement parentage 
Let's go to another profile. And see this extension actually works or not
As you can see, engagement of this profile is 10.3 percent and average likes are 228,911 average comments are 2,441. So this is a great tool for analysis
You can also check you YouTube videos engagement. Let me show you how?
and click on any video, and you can see the result.
But, you can use this tool only seven times in a day.
or if you want to use unlimited times, when you have to purchase this tool.
5. Superpowers for Instagram
This extension may continue to increase your interaction with Instagram. You can get some superpowers with this extension, including Follow all users from a scrollable list, UnFollow all users from a scrollable list It. It works for your view below, you can like all posts from every #tag, and more…
Let's add this extension to our Chrome browser
And now you have to click on this icon, and then click on the option.
This will bring you to the setting page of this extension
Now let me tell you one thing about this extension. With the free version, you can use a maximum of 20 at the time of every single feature of this extension. 
But don't worry, you can use these features again, or you can go with a pro. In a pro version, you can use these features unlimited times
Now pay attention to these settings,
in the Mass Follow
option number 1.
In this option, you have to adjust the duration between each follow. As I have added this leg 5 and 7, this means a 5-second wait after each follow and then there will be a next follow in between 5 to 7
option number 2. 
The next option is to blocked pause minutes. Here you have to add those minutes. Whenever you blocked by Instagram, it automatically pauses for these minutes. You can only do limited things on Instagram.
option number 3. 
next is the limit. in this box, you have to add the limit of the number of people you want to follow. The extension will stop unfollowing when the limit (successfully unfollowed users) is reached. Leave this field empty to set no limit. Note: With the free version you can only unfollow a maximum of 20 at a time But if you take the Pro version, then keep its limit to 150 or else you can be suspended from Instagram
now come down to these checkboxes.
option numer 4.
skip followed. this means, if you check this box then this extension will not follow those people who followed you
option numer 5.
if you check this box, then this extension does not follow the private accounts
Blacklist
If you want these extensions do not affect some people, then you have to add the username of those people here.
now come into the mass unfollow
this feature will help you to unfollow peoples in one click. but remember, if you are using the free version, you can only use a maximum of 20 at the time of every single feature of this extension
option 1 option 2 option 3
Add the same values as you did in the previous feature
option Number 4.
day after day minimum, which means as I added 2 here, now this extension will not unfollow those who have been followed in the recent two days.
option Number 5.
now there is a checkbox, the first one in for skip follower, which means if you check this box this extension will not unfollow those people who followed you
option Number 6.
next one is for, skip verified, if you check this box this extension not unfollow the verified accounts
option Number 7.
come into the last checkbox of this feature, mass followed required, my recommendation is unchecked this box, because if you check this box, then this extension will only unfollow those people, who followed by this extension
Let's move on. Now here is another blacklist option, here you can add their username which will be skipped while unfollowing.
this feature will help you to get more engagement by post liking, with the single click
there are three options, do the same thing as you did in the previous 2 features. and that its,
now let see how this works
Now come back to your Instagram account, and refresh the page. After refreshing the page, click on your following list. As you can see there is a button call unfollows all
clicks on that, it starts unfollowing people, but in the free version, only 20 people were unfollowed by this extension
As soon as 20 people are unfollowed, you can do this again. 
similarly . Go to any # tag and there are two buttons, like and follow, 20 posts will be like behalf of you by this extension.  
it will grow your engagement.